Come on down to the RVTV studios at 6pm Central, 7PM Eastern or Midnight for the UK on Sunday for Toku Riffs Live. Here EZ and his partner in crime, The Shades riff on a selection of Toku both current and classic.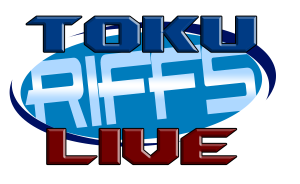 Come join in the fun at RVTV
There is often people in the chat a couple of hours before showtime, so come on down, have some fun and enjoy the riffing.


Broadcast live streaming video on Ustream
(If for whatever reason you have issues loading the RVTV site, you can get to the UStream page directly here)