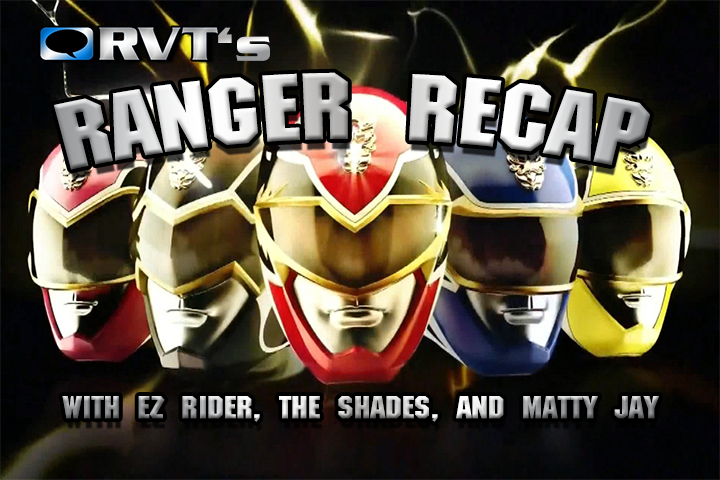 Zords, SCIENCE and… MORE ZORDS! We blast loogies with science on this week's recap!
[ca_audio url_mp3="http://rvtentertainment.com/ranger/RVTs_Ranger_Recap_-_PR_MegaForce_Ep_2_and_3.mp3″ url_ogg="" download="true" skin="regular" align="none"]

Starring EZ Rider, The Shades and Matty Jay
Title Card by John Tague
Edited by Matt Jodouin
Opening Theme Song: "Hope for the World " By Ron Wasserman,
from the album "Power Rangers Redux"
Available here: http://ronwasserman.bandcamp.com/
Send us your Comments either below or at rangerrecap@rvtentertainment.com
This is a joint production between "Southern Sentai Productions," "Matty Jay Productions" and RVT Entertainment.