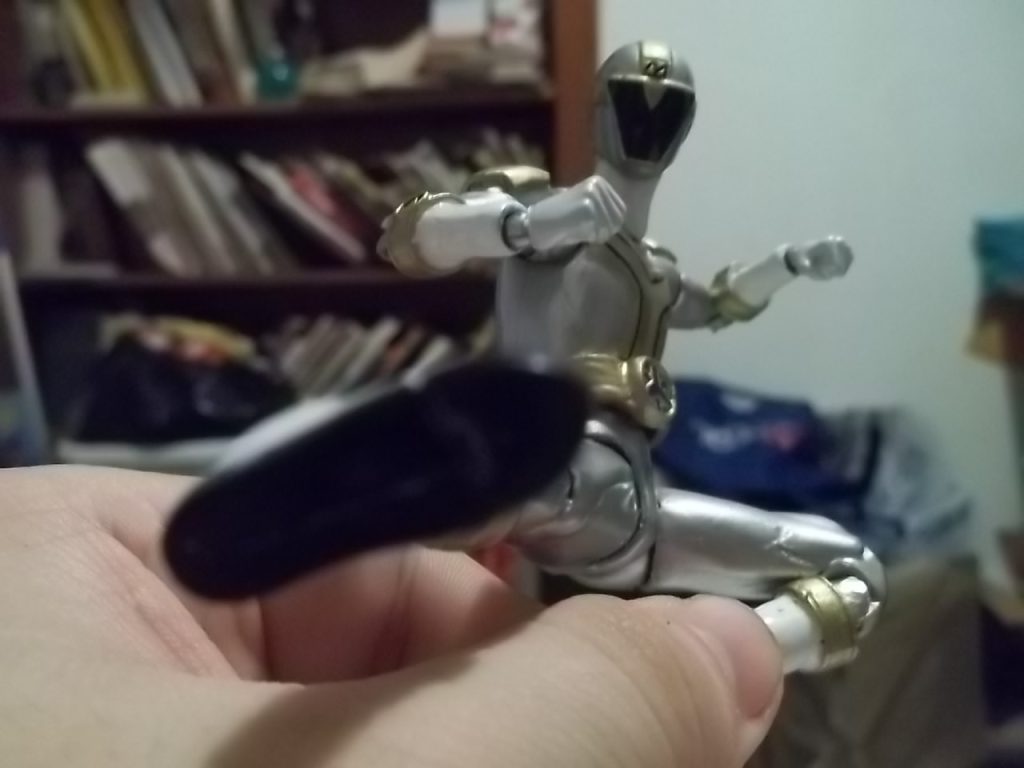 Zeltrax Millenium takes you in-depth into the world of customs with a figuart of the first U.S exclusive Power Ranger.
Hey-O, MINUTEMEN! This is Zeltrax-Millennium talking & not General EZ Rider for once. This time, I have a special treat & I'm already calling it my favorite custom piece of 2018 – SH Figuarts Titanium Ranger! This figure's base was a DX Body-Kun set.
Explainer – The Body-Kun/Male & Body-Chan/Female are meant to be base figuarts for artists to have so they can easily draw things in poses without the aid of a human model that'll move unexpectedly. The extra parts on this custom are courtesy of KingRangerProps who molded & casted the parts for me. The main paint used for the silver coloring was originally going to be Dupli-Color Titanium Metallic/GET IT, but that can was running out so I had to use Galaxy Silver Metallic instead.
The belt, chest & Shoulder-pad details are, not shitting you, CRAFT FOAM. I sealed the foam with mod-podge & that stuff works WONDERS/Might just use one coat of it on belts next time though. The final paint-apps were several coats of white on the gloves & boots/I spray-painted the hands flat white then Dupli-Color White Pearl to give the illusion of the gloves being somewhat dirty, the gold was Krylon Gold Leaf & the black was Testors Acrylic Black.
The views expressed in this content do not necessarily reflect those of EZ Rider and other tokuti.me staff.